Design and Ergonomics of the Medical Products
This tutorial deals with the following topics – the concept of design and its definition, basic concepts of design theory, design classification, and function of design. Design as a science, design process, design approaches, design methods. Design analysis. Design and marketing, brand policy. Perspective view, geometric forms, problems of shape perception and composition. Ergonomics – definitions, terms. The role and place of ergonomics in design. Ergonomics in the workplace. Human (patient) – its physical characteristics, dimensions, human body, sensations and perceptions, reflexes, human psychological characteristics, interpersonal relationships, voluntary acts, motivation, efficiency, and work organization. Handicap. Human and medical products. Aids, instruments, and tools. Climate conditions. Lighting. Noise. Vibration and shock. Safety. Interior of the medical facility (color, lighting, materials). Universal design / Design for all, 7 basic principles. Design of medical devices, principles of design in healthcare.
---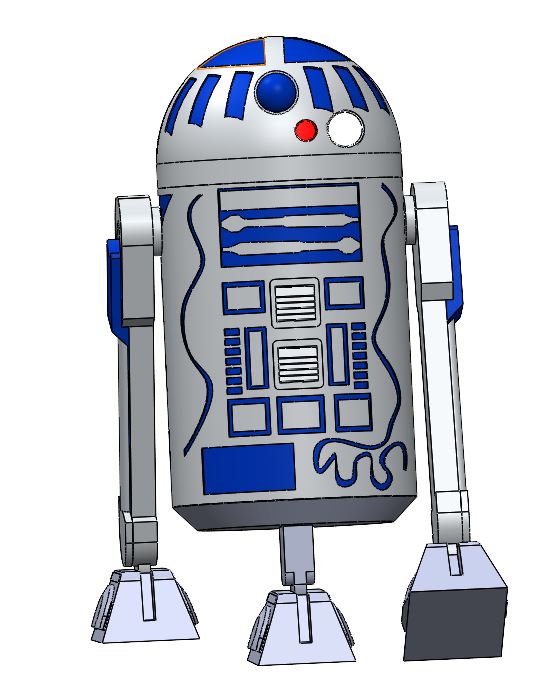 Tutorial 01 – The basics of technical drawing and technical thinking
Concept of design
Function an division of design
Design as a science
Practical part: Introduction to technical drawing, create simple object in SolidWorks system
---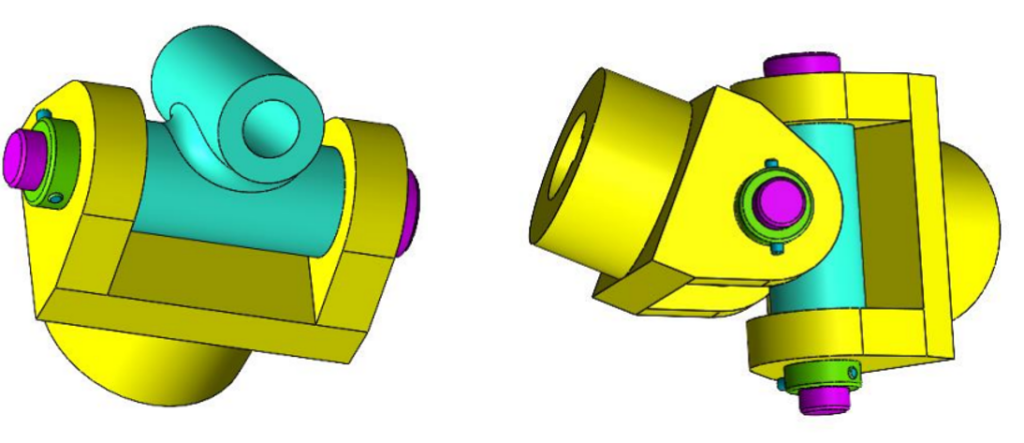 Tutorial 02 – Pin peg
Pin body
Cross coupling
Pin
Ring
Cotter pin
Assembly
---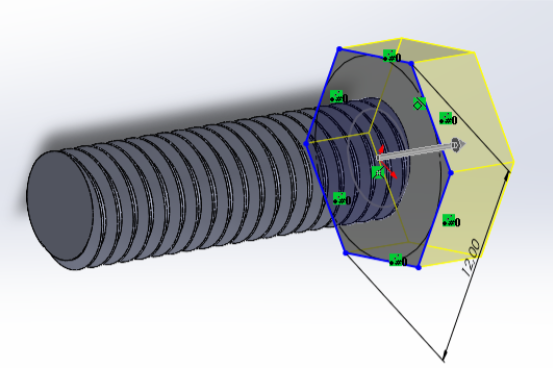 ---
Tutorial 04 – Piston, syringe
Syringe body
Syringe plunger
Syringe assembly
Connecting rod body
Piston head
Pin for connection
Engine piston assembly
---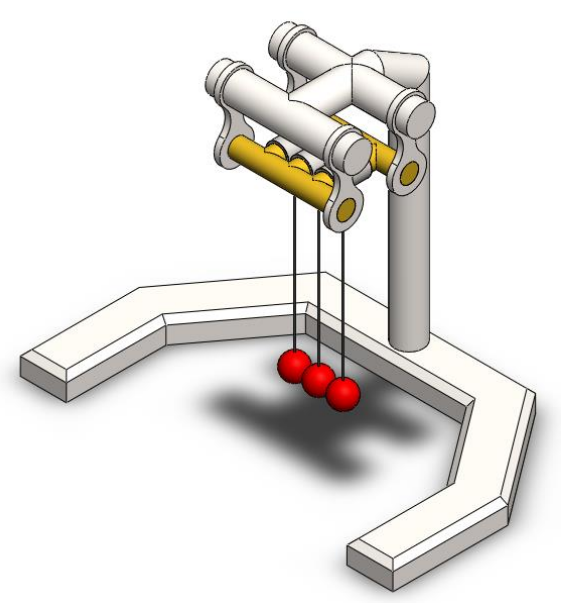 Tutorial 05 – Newton's craddle
Hanger
Pendulum holder
Pendulum with ball
Assembly
---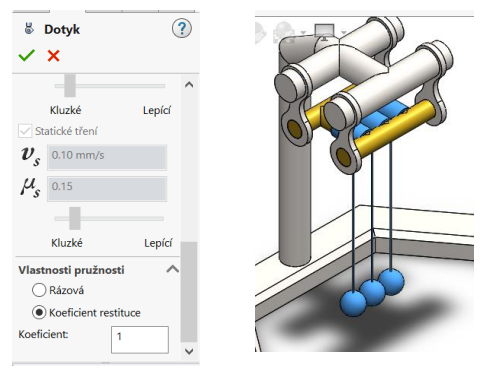 Tutorial 06 – Newton's craddle
---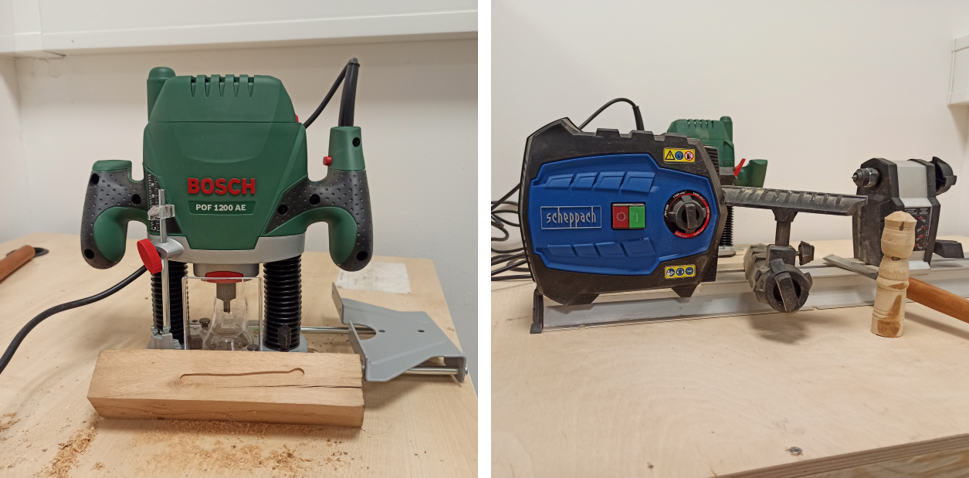 ---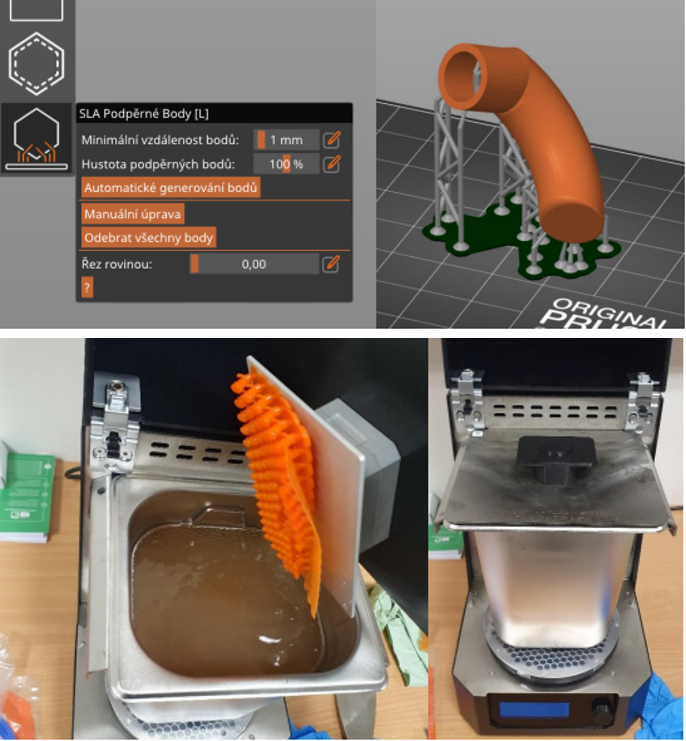 Tutorial 08 – 3D printing
Model preparing
Original Prusa SL1S SPEED 3D printer,
3D printer Original Prusa i3 MK3S+
---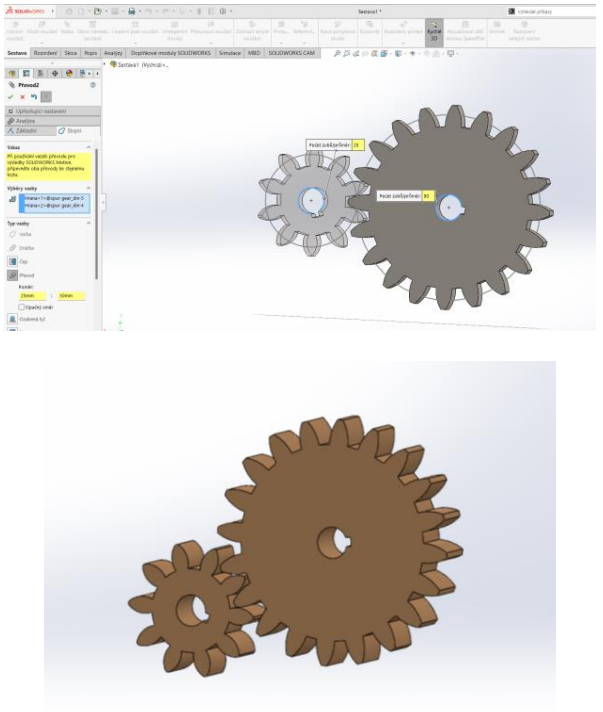 Tutorial 09 – Gear
Software library
Creating your own gear
Assembly with gears
---
Tutorial 10 – Spring and Cam
---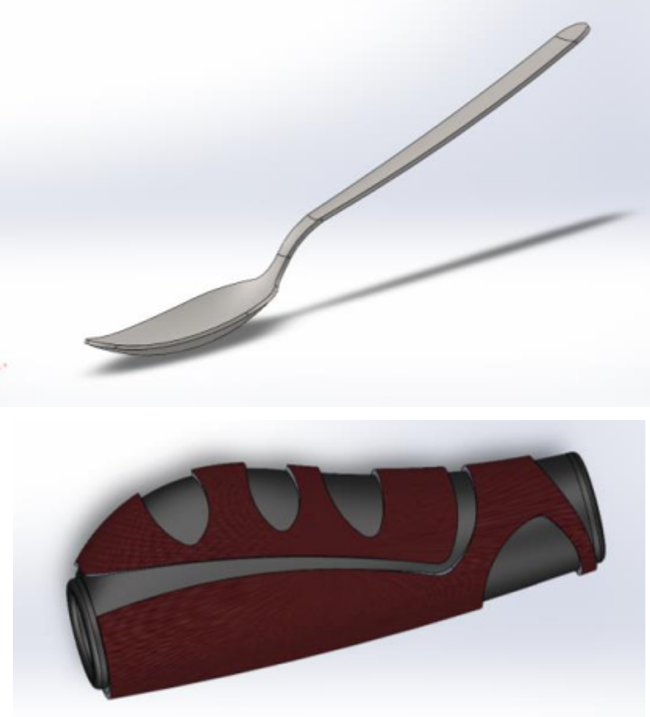 Tutorial 11 – Folding surfaces
Spoon
Grips
3D model of molds
---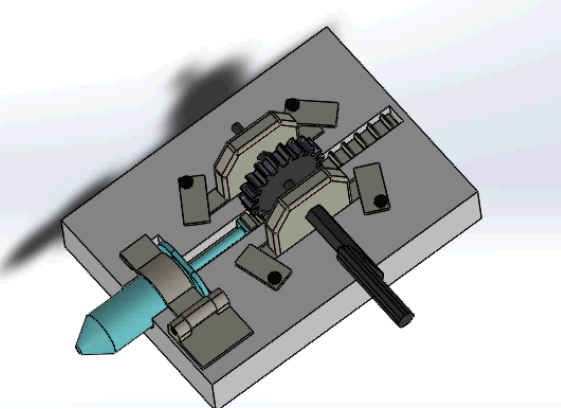 Tutorial 12 – Prototype
Compilation
The practical point of view
Functionality
Disscussion
---
Tutorial 13.a – Complex project
Linear dispenser
Assemble model
---
Tutorial 13.b – Mold casting
Form
Preparation, pore filling, additives
Mixing, pouring, solidification, additives
---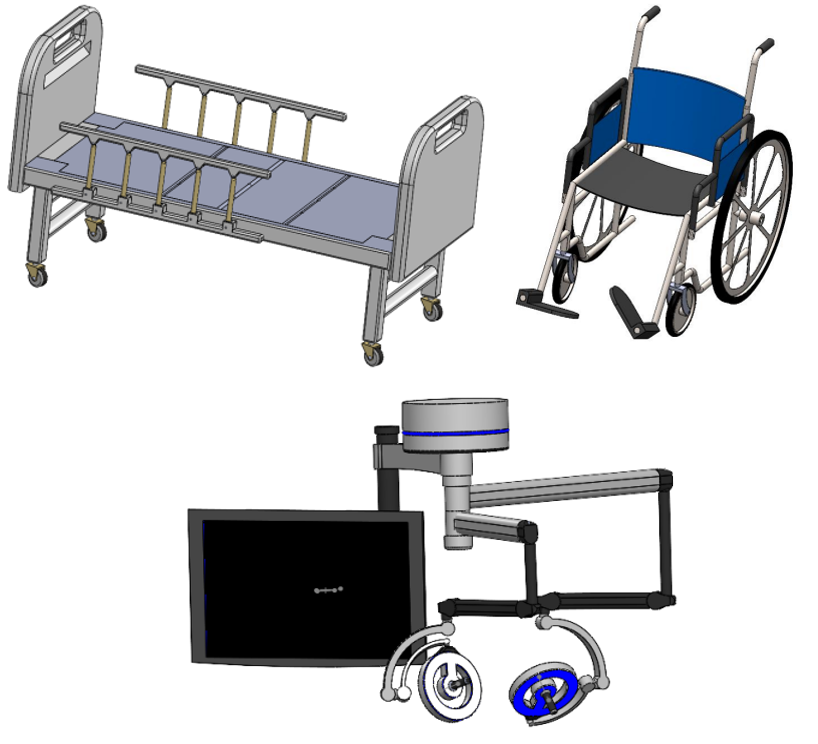 Tutorial 14 – Students' practical projects
Hospital bed
Wheelchair
Dental lights
---
This work was supported by the project VS_1052208G004.